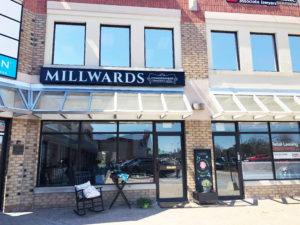 Introduction
Used furniture has become increasingly popular in the last decade. If you're revamping your home or looking for vintage gems to transform a living space, there are some excellent used furniture stores in Ottawa. This insider's guide will share tips and tricks to help you find the best shops and discover fabulous pre-loved gems. 
How to find used furniture stores in Ottawa
You'll be spoiled for choice if you're shopping for furniture for your Ottawa home. Ottawa is home to several used furniture stores offering all kinds of wonderful pieces. There's something for every home, from couches and tables to chests, chairs, and accessories, including mirrors and pictures. 
There are several ways to find used furniture stores in Ottawa, including:
Search online
Search engines offer a quick, easy and convenient way to find local businesses and source products from online shops and retailers. If you search for used furniture stores in Ottawa or look for shops near me, you'll be greeted with a list of search results and links. You can click on the links to visit websites, browse listings and virtual aisles, find contact details, and store opening information. You can also get directions and contact the store online via live chat or email if you have questions. 
Ask for recommendations
Have your friends got an eye for a bargain, or do you have family members who are always up to speed with interior trends or new store openings in the city? Asking for recommendations is a brilliant way to find furniture and accessories for your home, locate local businesses and find companies and stores with excellent reputations. You can ask friends and relatives or use social media groups to get ideas from people who have shopped at used furniture stores. 
Go shopping!
Going into stores is the best way to inspect and view pieces of furniture and get a feel for how they would fit in your home. Take a walk and visit stores, showrooms, and stalls to see what is available. You can find directions online or stroll and find stores as you're walking. There may be hidden gems or pop-up shops that must be included in listings and directories. 
What are the advantages of buying used furniture?
Used furniture is increasingly popular as people embrace sustainability and lower costs. Studies show that vintage furniture is trendy among millennials interested in upcycling and the circular economy. Almost 60% of millennials believe that reusing and reselling are essential components of sustainability. There are several advantages to buying used furniture. 
If you're considering buying vintage furniture, here are some key advantages to consider:
●    Saving money: the cost of living is rising, and many of us are looking for ways to reduce spending. Buying used furniture is an effective way to spruce up your decor without breaking the bank. Used items tend to be less expensive than new furniture. 
●    Championing sustainability: purchasing pre-loved and second-hand furniture is a simple way to champion sustainability. Buying and selling used items can reduce waste and ensure we make the most of resources and materials. 
●    Experiment with different trends: one of the greatest selling points of vintage and used furniture is the breadth of styles on offer. Whether you love the sweeping romance and decadence of Parisian-style furniture or you're a fan of kitsch furniture from the 60s or 70s, there's scope to mix and match styles to create an aesthetic that celebrates your taste and personality. Used furniture spans the decades, offering incredible opportunities to experiment and have fun with different trends. 
What to look for in a used furniture store in Ottawa
Shopping for used furniture can be fun, but it's beneficial to bear some golden rules in mind before you buy. Here are some essentials to look for in a used furniture store in Ottawa:
●    Condition: the condition of the items is one of the most important factors to consider when adding vintage pieces or second-hand furniture to your home. You might not mind minor damage or wear or tear, but you want to ensure that you're buying furniture that will last longer than a few weeks. Focus your search on stores with positive customer reviews and a good reputation based on the quality of the items they sell.
●    Price and value for money: buying used furniture is an effective way to save money and make your dollars stretch further, but this is only the case if stores have a fair, competitive, transparent pricing strategy. It's a good idea to research and compare prices before purchasing to ensure you're paying the right amount. 
●    Customer service: shopping should be enjoyable. Poor customer service can put a dampener on the experience, and it can also be frustrating. A well-used furniture store should offer fantastic products, affordable prices, and excellent customer service. Look for shops that offer a warm welcome and stores with knowledgeable, friendly staff members available to offer advice and answer questions. 
●    Selection: the best-used furniture stores are like treasure troves, packed with rough diamonds and unpolished gems. 
Summary
There are many used furniture stores in Ottawa. If you're looking for a vintage piece or have decided to spruce up your home with used items, search online, go shopping, and ask for recommendations. Explore products, compare prices, and don't be afraid to ask questions or seek advice from store assistants. Buying second-hand furniture is a brilliant way to save money, embrace eco-friendly living, and experiment with different trends.
Ready to shop? Visit Millwards today!
If you're searching for the best-used furniture store in Ottawa, why not visit us at Millwards Consignment Furnishing & Decor? For more information or to contact us, click here.